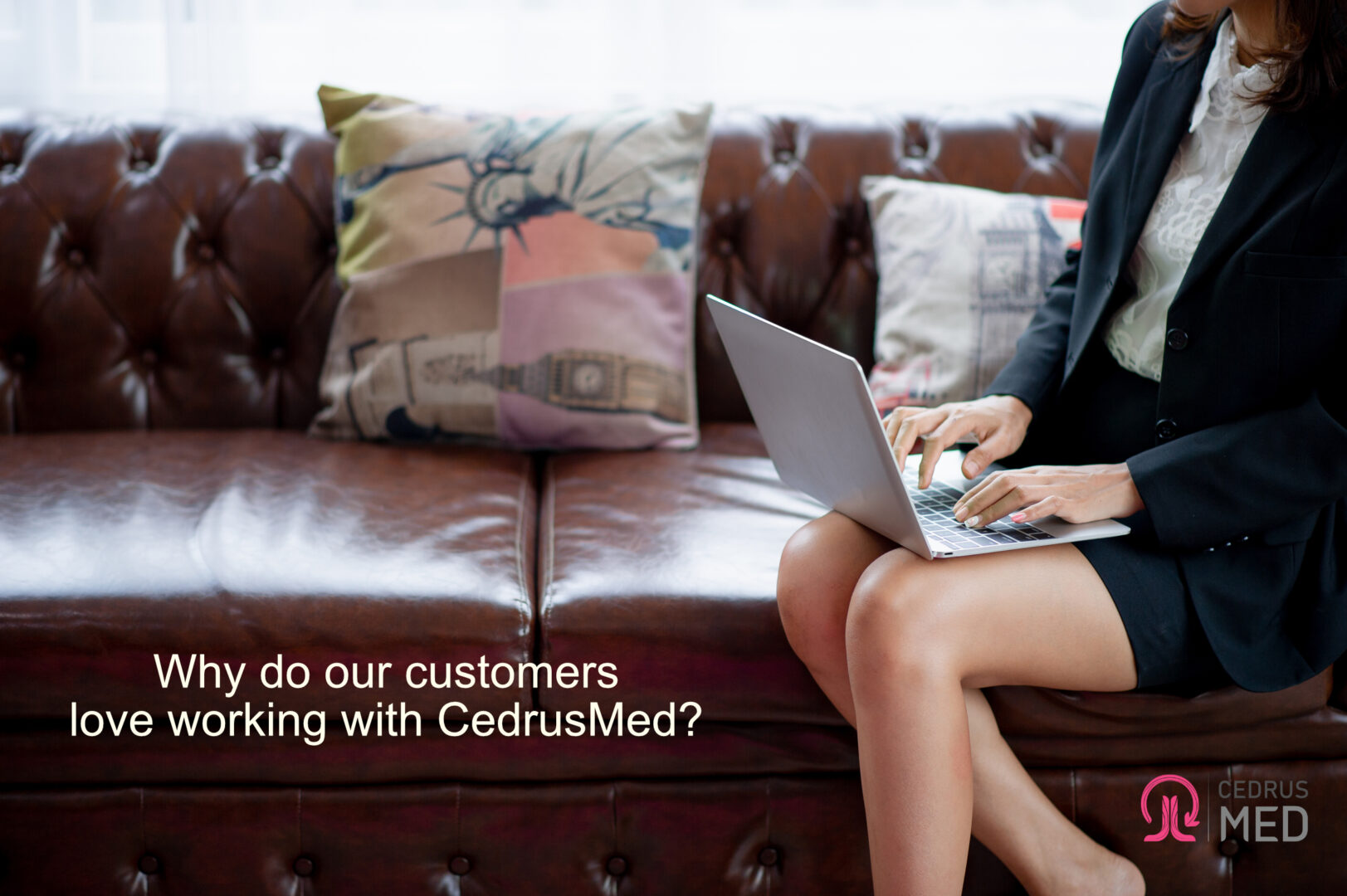 Our customers love a modern, simple, and easy-to-use interface.
CedrusMed was created using the latest technology and programming paradigms. The system was designed to be easy-to-use and straightforward, keeping our customers in mind. Users can work from any operating system, anywhere, at any time. Navigating through CedrusMed is easy and intuitive, speeding up the learning experience. The color system guides the user through the process and helps specialists work efficiently. 
Our customers love innovation and efficiency.
CedrusMed has a built-in set of algorithms that specialize in helping users avoid common mistakes. The time required to handle client eligibility and authorizations with the system is reduced to the minimum. CedrusMed's advanced document generation mechanisms prevent duplicate work and human errors. CedrusMed also manages the automatic generation of billing reports without human intervention, freeing more time for agency administration.
Our customers love free smooth implementation and training.
At CedrusMed, training and implementation are entirely free. All training can be completed in one week. Our training and implementation specialists conduct the processes in a specialized way to fit all learning styles and time constrictions. Users can also use CedrusMed University, which provides short tutorial videos aimed at helping them learn how to use the system.
Our customers love personalized customer service.
After completing the onboarding process and agencies begin to use CedrusMed, they can continue the learning process alongside the CedrusMed support team. CedrusMed's technical support department has an outstanding reputation among the thousands of specialists who use the system daily. Customers love our technical support representatives for their tremendous dedication, professionalism, and charisma.
Our customers love working close to the engineering team.
CedrusMed users submit new feature requests almost every day; our engineering team takes the time to review and evaluate each of them. After an evaluation process that consists of interviewing a minimum of 40 agencies, it is decided whether these requests will be taken to the production line or not. The software development process at CedrusMed works under the principle of continuous delivery and deployment, which allows for frequent application updates.