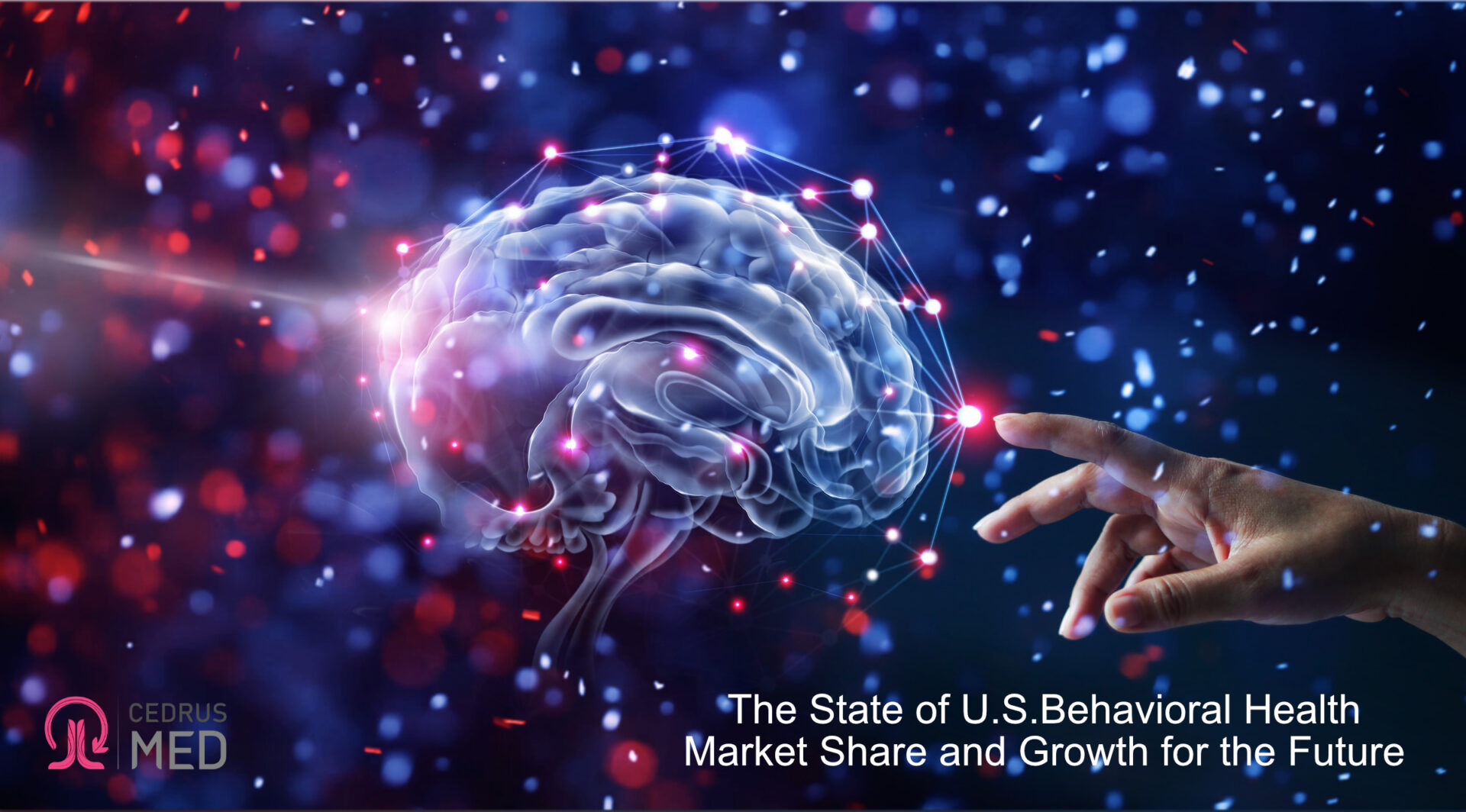 Behavioral health is an essential part of any society. The state of U.S Behavioral Health Market Share and Growth for the future is critical to understand to plan and allocate resources correctly. In this report, we will outline the growth of mental health in the U.S.A. and discuss Community Mental Health (CMH) and Targeted Case Management (TCM) services that are integral to behavioral health care.
The Behavioral Health Barometer: the United States, 2017 reports that 18.0% of adults aged ≥18 years had any mental illness (AMI) in the past year, and 43.0% of adults aged ≥18 years had any mental illness in their lifetime. Serious mental illness (SMI) was present among an estimated 14.0% of adults aged ≥18. Suicide was the tenth leading cause of death in the United States in 2016, and mental health conditions were associated with more than half (54.0%) of these suicides.
There are many different types of mental disorders, but some common ones include anxiety, mood, eating, personality, post-traumatic stress disorder (PTSD), and schizophrenia. Each year, one in five adults in the U.S.—43.0 million—experience a mental illness. One in 25—11 million—live with a severe mental illness such as schizophrenia or bipolar disorder. Despite how common mental illness is, only 38% of those affected receive treatment due to various barriers like cost, lack of access, or social stigma.
Mental health is often viewed as separate from physical health but interconnected. Behavioral health conditions can lead to chronic diseases and vice versa. For example, people with diabetes are more likely to experience depression than those without diabetes. Conversely, people with depression are more likely to develop type II diabetes. Understanding this connection is important because it can help improve treatment and prevention plans for both behavioral health conditions and chronic diseases.
Many different types of services fall under the umbrella of behavioral healthcare. These services can be broadly divided into Community Mental Health (CMH) services and Residential Treatment Centers (RTCs).
CMH services are typically provided by the government and private agencies or nonprofit organizations. They offer various services, including but not limited to assessment and diagnosis, individual and group therapy, case management, crisis intervention, medication management, and support groups.
RTCs are private facilities that provide 24-hour care for people with mental illness. Treatment at an RTC is typically more intensive than treatment at a CMH and can also be more expensive. RTCs usually offer a combination of individual and group therapy, medication management, education about mental illness and its treatment), recreation therapy, and other activities designed to help patients recover from their ailments.