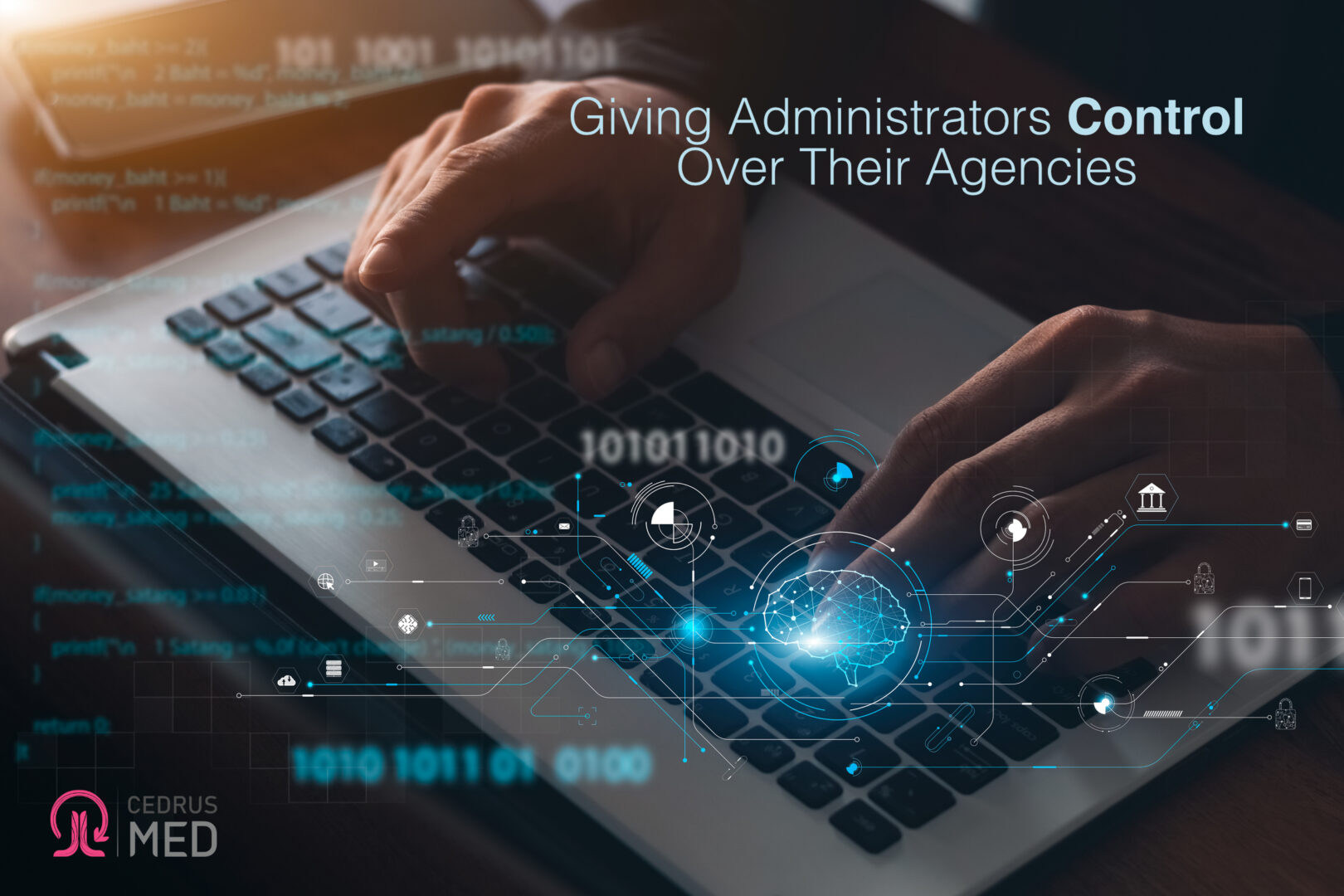 CedrusMed grants Administrators numerous perks designed only for them to give them complete control over their agencies and what goes on within them. In doing this, owners can feel safe knowing that there is nothing going on they won't know about it. They are also given full access to all program features.
Some of the features that facilitate this include:
Dashboard Statistics
Upon first signing in, administrators have a view of multiple statistics regarding their agencies' clients, activity, caseload, and employee activity. These are displayed in CedrusMed's dashboard via easy-to-understand graphs. This feature allows administrators to keep track of their agency's status.
Online Employees
Cedrusmed's online employees feature located in the administrator's dashboard allows administrators to view which employees are working online at the current time. This way, administrators are aware of their employees' productivity and feel safe that their agency's work is getting done.
Employee Activity Log
The employee activity log located in the administrator's dashboard allows administrators to keep tabs of all ongoing activity within the program. In this log, administrators can view all the tasks done by agency employees in the day. They can also go back and view tasks that are done prior. With this feature, CedrusMed gives administrators the ability to see if any worker is doing something they are not supposed to do, or if an error occurs, they can go back and see where the error originated.
Trash 
The trash feature allows administrators to bring back any deleted data in the program. This means that if a document or a case is deleted accidentally, the administrator has the ability to access it in the trash and bring it back or delete it forever.
Reports
CedrusMed curates numerous reports for the administrator's use. These reports aid administrators in keeping their agency organized and in accordance with all agency regulations. These reports specifically aid in billing services, keeping track of document creation, and keeping tabs on all clients' insurance information. This way, agency personnel doesn't have to invest time into creating their reports; they can all be downloaded with the click of a button. This easy accessibility frees up time for employees to focus on other matters without feeling overworked. If an administrator wishes for another type of report to be input into the system, they must request the report with the information they would like for it to include.