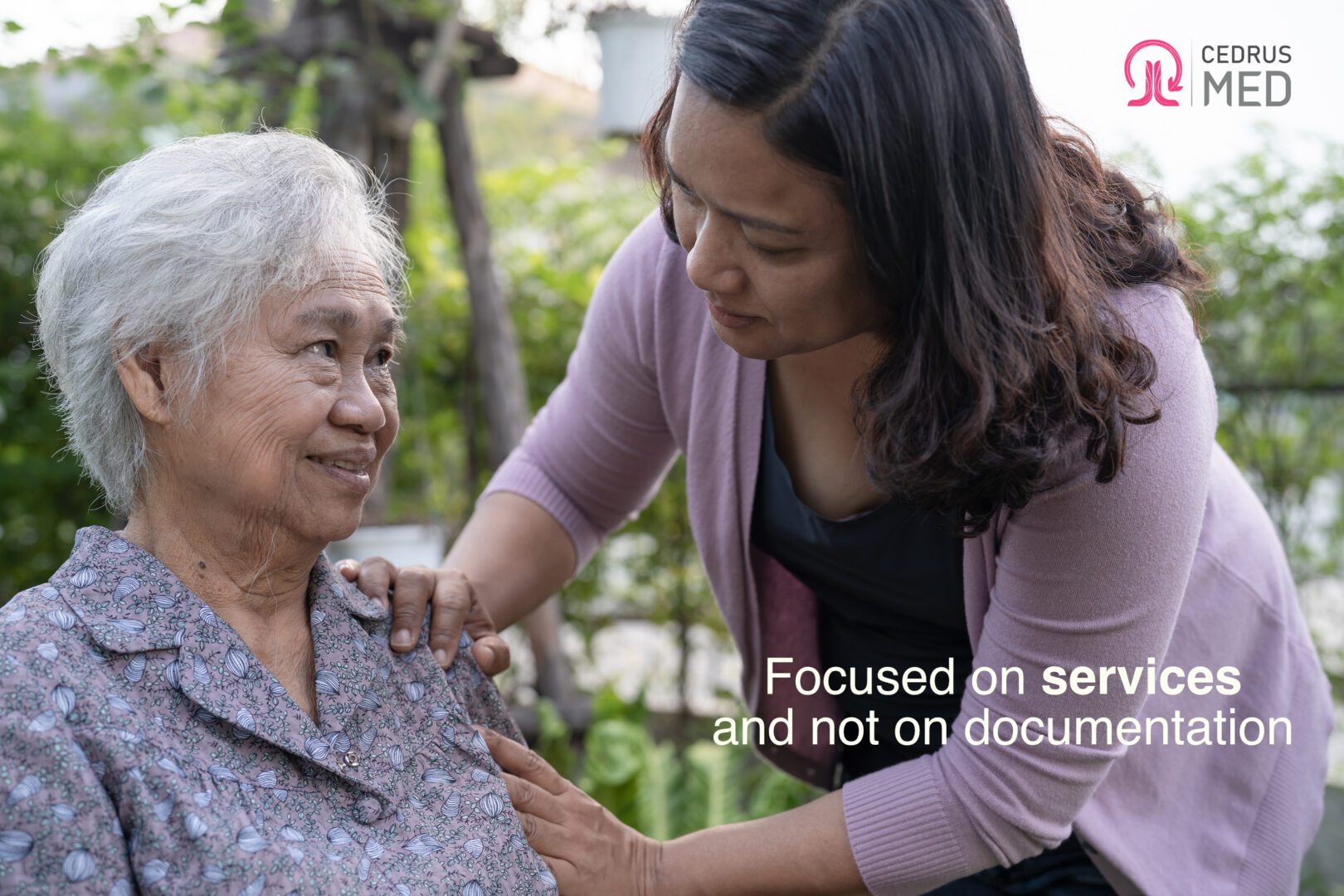 An essential component of Mental Health services is documentation. 
A significant part of the specialists' time is consumed in the documentation generation process.
The documentation process is divided into two fundamental parts: the "Intake & Legal Forms" documents and the Services documents.
The "Intake & Legal Forms" documents usually are long, but they are done only once during the opening of the cases. On the other hand, the documents for Services must be completed every day at the end of each service.
When documentation is created manually without a specialized EHR system, there are many disadvantages, but two are the most notable: human error and time waste.
The risk of making human mistakes without an EHR is much higher. In addition, the client's information is repeated over and over again, multiplying the possibilities of discrepancy in it.
The amount of time required to produce the documentation without an EHR is significantly larger due to the lack of tools. Not to mention, the probability of introducing errors in place of services, the number of units, service time, goals and objectives, etc, increases significantly. 
Specialists should be focused on services and not on the documentation related to those services. For this reason, among others, CedrusMed was created with the aim to help the Mental Health services industry in every way possible. 
With CedrusMed, therapists, case managers, and all other specialists can focus on the quality of the services they offer. CedrusMed provides them with sophisticated tools such as SmartCheck to develop better documentation in less time. On the other hand, the client's documentation is not duplicated; instead, it is centralized and propagated to all documents, allowing consistency throughout the process.
CedrusMed will always help avoid human faults during the documentation process and contribute to improving the quality of Mental Health Services.