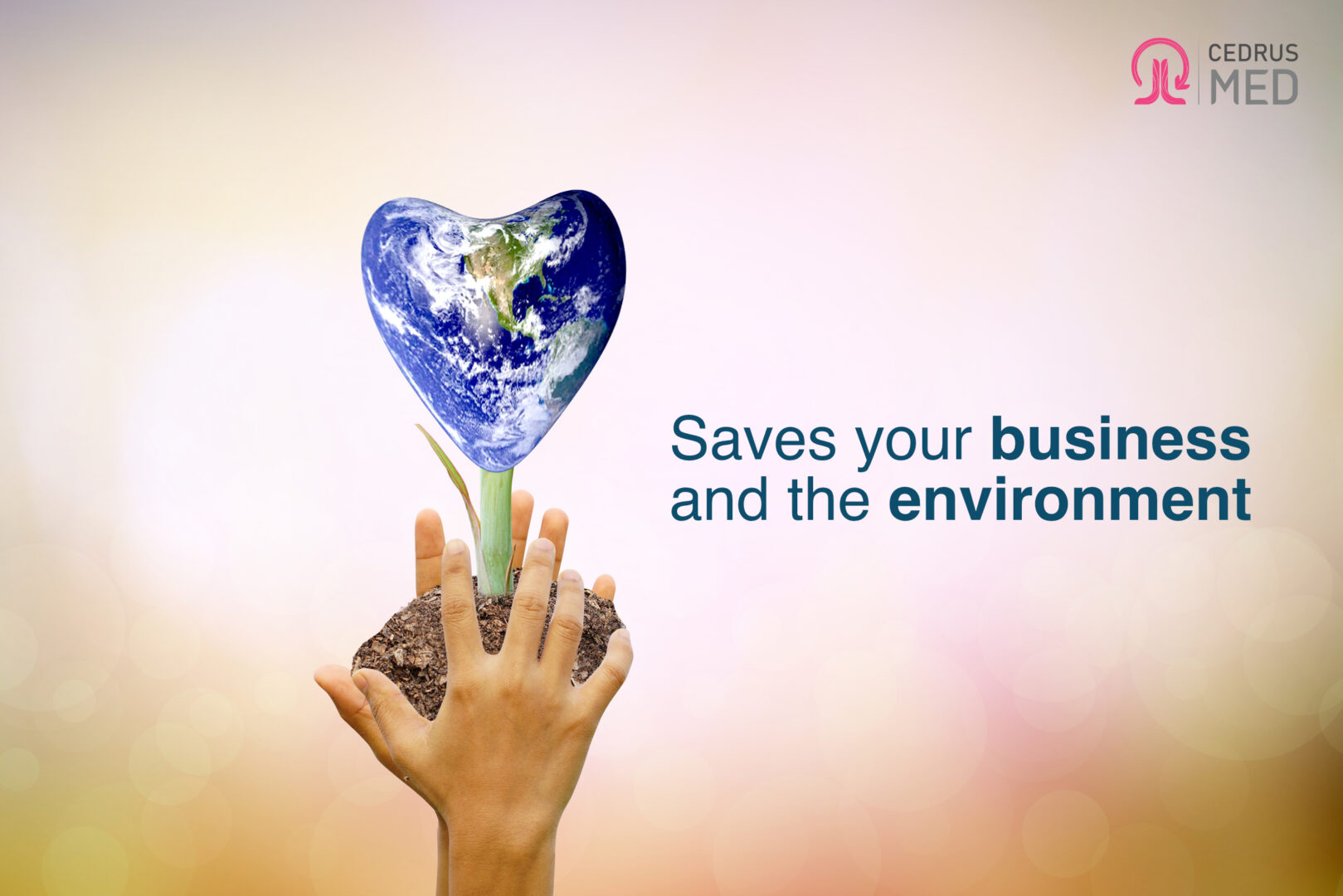 In general, a common standard in the Mental Health industry is using multifunction printers to print copious amounts of paperwork. 
One of the first things that caught my attention was seeing the Case Managers and Therapists were printing all of the notes the Supervisor was reviewing, then seeing all the notes that needed to be corrected, discarded in the trash after fixing the errors, to then be printed again.
The waste of paper, energy, and supplies was astounding, to say the least. The lack of a fully electronic records EHR is the main reason why the paper is used so much in the Mental Health industry. People need to sign documents on a daily basis which introduces the need for electronic signatures.
In CedrusMed EHR, we include fully electronic records and electronic signatures. It is important to remark that as part of having electronic records, documents can also be printed and/or saved in a PDF format if necessary (this is required by Medicaid).
Advantages of using electronic records:
Saving purchasing and leasing cost of large multifunction printers

Saving cost of printing maintenance and ink supplies (include is some leasing cases)

Saving in paper cost

Saving in-store office space

Saving in office supply cost to support paperwork (Folders, binders, etc.)

Saving in personnel headcount dedicated to keeping the paper storage archive

Saving in effort related to Medicaid or AHCA review preparedness
CedrusMed is incredibly beneficial due to electronic records giving the ability not to have to use any space for maintenance of all the printed paperwork and not having a headcount position solely dedicated to the management of those records.
As a last factor, using a fully electronic record EHR like CedrusMed will help save the environment since it diminishes the use of paper and office supplies. 
Here are some statistics extracted from the University of Southern Indiana about the use of paper in the United States alone:
The average American uses seven trees a year in paper, wood, and other products made from trees. This amounts to about 2,000,000,000 trees per year!

The amount of wood and paper we throw away each year is enough to heat 50,000,000 homes for 20 years.

Approximately 1 billion trees worth of paper is thrown away every year in the U.S.

Americans use 85,000,000 tons of paper a year, about 680 pounds per person. 

The average household throws away 13,000 separate pieces of paper each year. Most are packaging and junk mail. 

Each ton (2000 pounds) of recycled paper can save 17 trees, 380 gallons of oil, three cubic yards of landfill space, 4000 kilowatts of energy, and 7000 gallons of water. This represents 64% energy savings, 58% water savings, and 60 pounds less of air pollution! 

The 17 trees saved (above) can absorb a total of 250 pounds of carbon dioxide from the air each year. Burning that same ton of paper would create 1500 pounds of carbon dioxide. 

The construction costs of a paper mill designed to use waste paper are 50 to 80% less than the cost of a mill using new pulp.
As you can see, the savings of using paper can be a big deal for the environment. This is a collective benefit. I agree with that premise. However, aren't all of us sharing the same earth? 
Aren't we leaving a good legacy for future generations?
The fact is that there are many consequences to using paper which lead to the conclusion that using an EHR electronic records system like CedrusMed will help not only your business but also our environment.